Tree Stories – The Mulberry Tree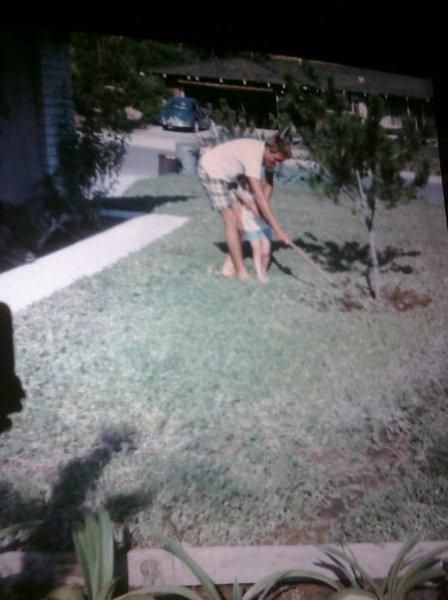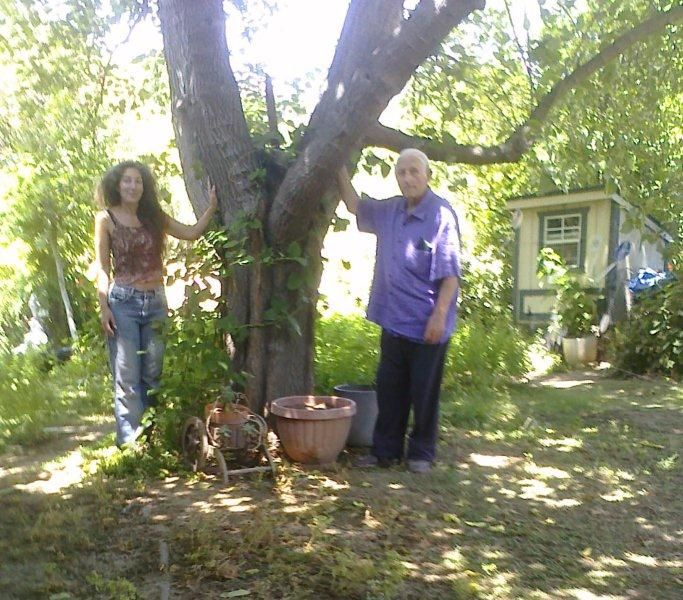 Phebe and brother Phebe and father today
As part of our continuing series, this month's tree story comes to us from Phebe Mansur, Vice President of the Goleta Valley Beautiful Board of directors and owner of CopyRight at 5710 Hollister Avenue in Old Town Goleta.
The Mulberry Tree
Daddy had just awakened me with a serenade and now he was pointing out the window. Standing on tip toes, I sank into my pillow and had to grip the window sill to pull myself higher. "You see that tree?" Daddy asked. I peeked over the sill at the blue sky and nodded. "Someday," he said, "that tree is going to grow big and shade the entire window."
That was the year my big brother, a golden Adonis, came home from college. He always found time to play with me and we played ball around Daddy's spindly tree. I remember wondering why Daddy put the tree where he did. It seemed to be stuck in the open space of the yard and in the way.
As the years passed, the tree, a mulberry tree I learned, grew. It became the anchor for our family hammock, gave shade in the summer, and provided berries for pies and food for the birds and squirrels. I spent many hours enjoying the mulberry tree.
And hating it. Quite soon the tree was large enough to drop its leaves. Dad taught me the fine art of raking. I became the designated raker. The larger it grew the more leaves there were to rake. Sent out in all weather, I raked. Coming home on weekends from UCSB, I was sent out to rake. Now, it is a ritual Father and I do together.
Several years ago the mulberry tree developed a tree disease. I was certain it would die. It survived. We still sit in its shade and listen to the birds and the wind rustling in the leaves.
By Phebe Mansur, Wade Mansur, PJ Mansur
Send us your thoughts about trees that have had an influence upon your life and your memories, and we'll publish it in upcoming newsletters. Photos past and present are welcome.
---
July Educational Programs at GVB Devereux Greenhouse and Growing Grounds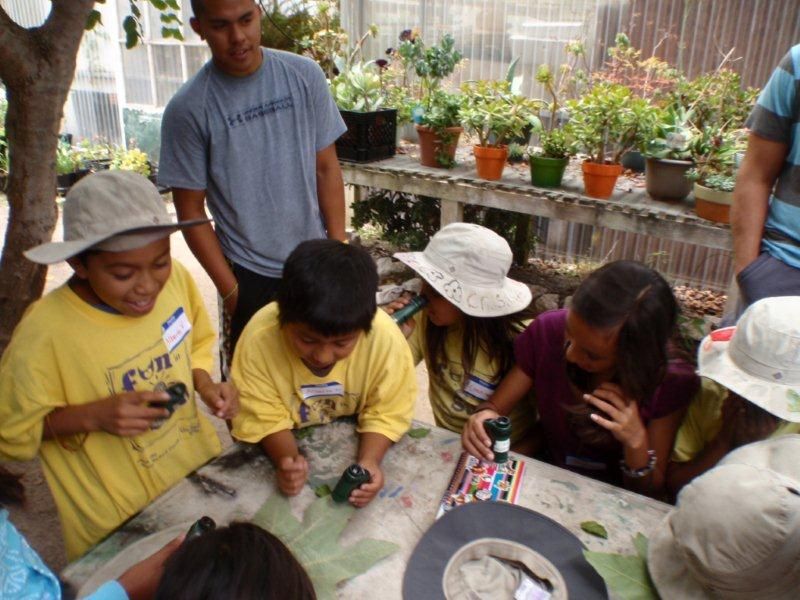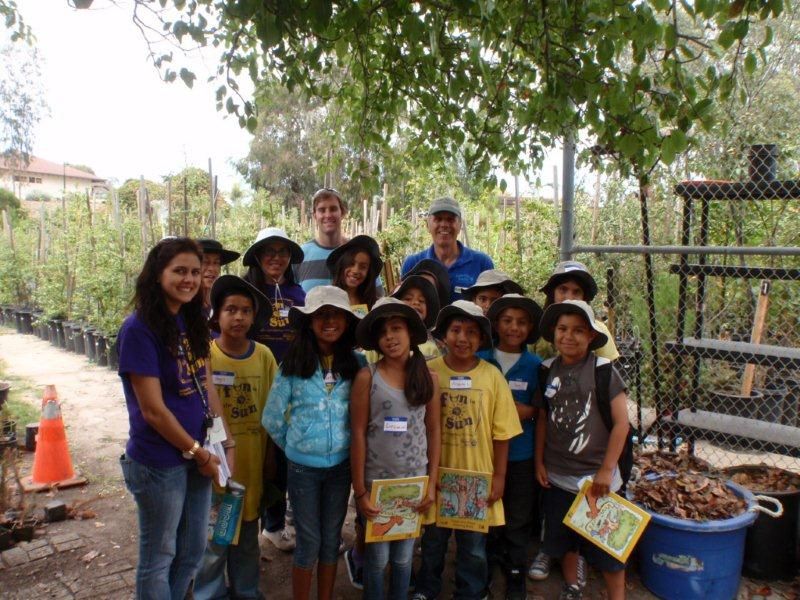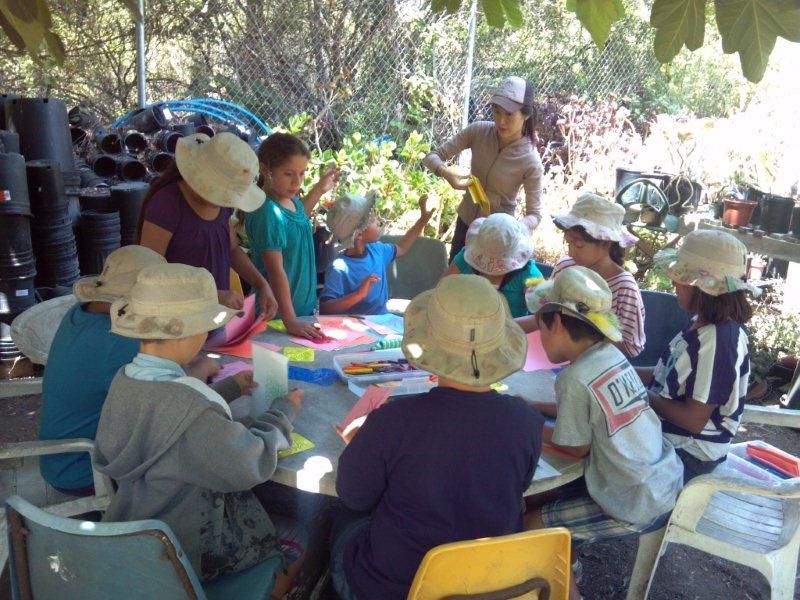 GVB hosted several groups in July with educational programs designed with Project Learning Tree objectives in mind. Students in the United Way Fun in the Sun Program at Devereux and Franklin spent time with GVB staff and interns learning about how to manage a tree nursery. In addition to learning how to repot a tree and prepare compost, students explored the structure of leaves using portable microscopes, did leaf rubbings, and left with tree coloring books and tree fun cards with things to do with their parents at home.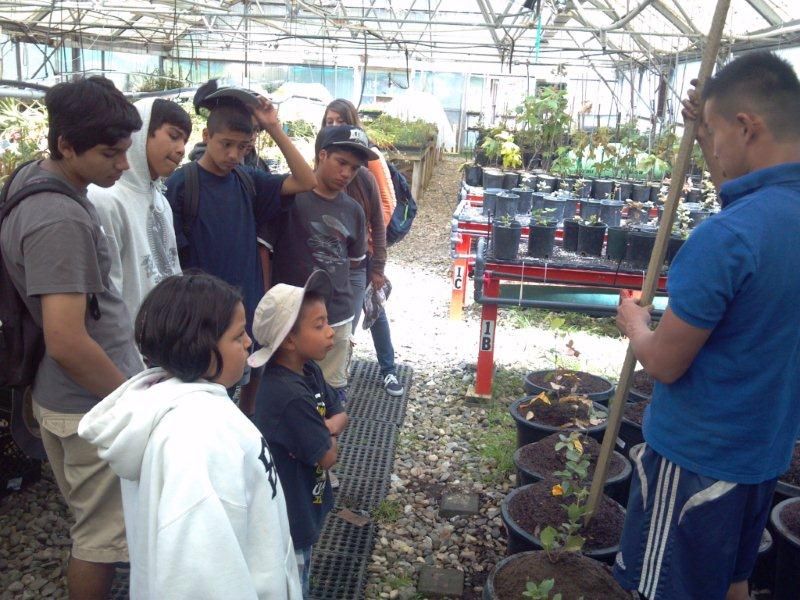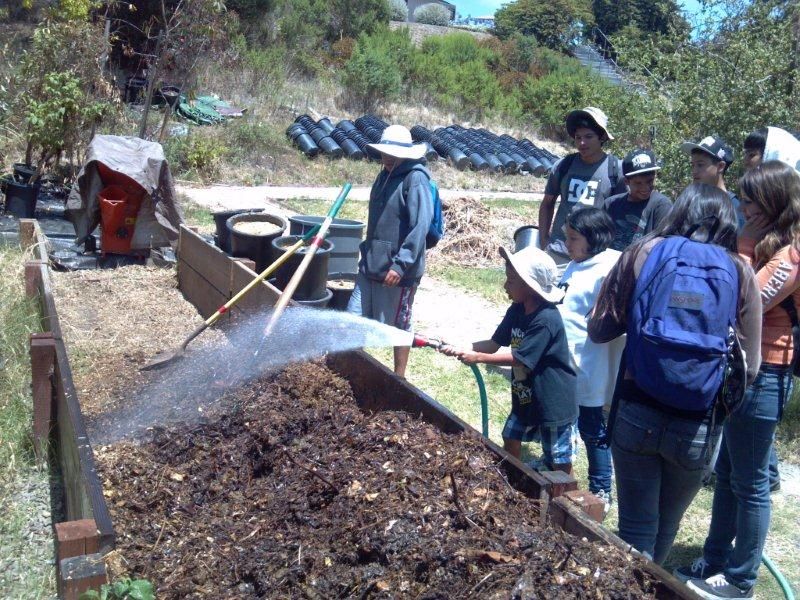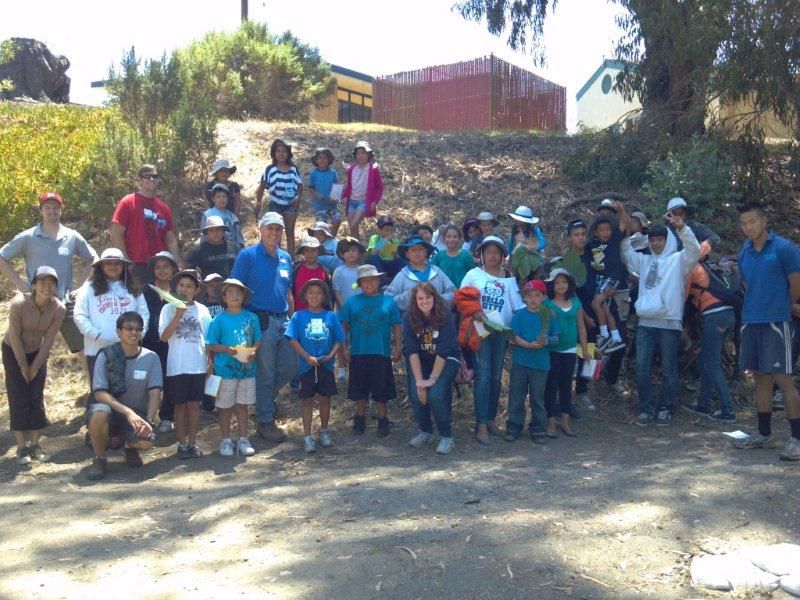 ---