---
Celebrate NeighborWoods Month with a full schedule of volunteer tree care events
---
GVB NEWS HEADLINES - STORIES BELOW
October 2010 NeighborWoods Month Activities

Oaks along Cathedral Oaks Continues in September

Project Learning Tree Training for Teacher October

21st

September 2010 Accomplishments

Street Tree Program Requests to be grouped

New Interns for the Devereux Greenhouse, Researchers, GIS, and Grants

Goleta Valley Beautiful News

B

riefs

GVB Wish List
---
October 2010 NeighborWoods Month Activities

National NeighborWoods Month was created by the Alliance for Community Trees (ACT) and sponsored by The Home Depot Foundation to support local tree-planting organizations and their efforts to be a catalyst in making neighborhoods healthier, safer and more livable.
We plant to plant 112 trees in October, but only with the support of our enthusiastic volunteer corps. For all volunteer events….
Please RSVP for all events by sending an e-mail to kennethknight@cox.net with your name, phone and e-mail, and the date, time and location of the volunteer event in which you would like to participate. For questions before the event call Ken at 685-7921, and during the day of the event at 252-1952.
For all volunteer events – no experience necessary. Goleta Valley Beautiful provides all tools and equipment. Please wear old clothes you wouldn't mind getting dirty and sturdy shoes – no open toes or flips please. Students, bring your community service forms to get signed for credit. Families welcome as long as younger children are constantly supervised.
Oct 2 Sat. 9 am to Noon Plant 10 trees with irrigation at San Marcos High School, 4750 Hollister Ave, Meet in the rear Hollister Avenue parking lot northwest of the tennis courts.
Oct 2 Sat. 1 pm to 4 pm Plant 8 street trees in the Santa Barbara Shores area. Meet at 7632 Anchor Dr.
October 9 Sat 9 AM to Noon and 1 PM to 4 PM Community Tree Planting at Girsh Park, 7050 Phelps Road. Planting 23 trees in morning and afternoon shifts. Meet at the Phelps Road entrance to the soccer fields. Please try to carpool. Sponsored by the City of Goleta Community Projects Grant Program
October 16 Sat 9 am to noon Plant 10 trees at Dos Pueblos High School, 7266 Alameda Dr. Meet at the Distinguished School Sign in the Faculty Parking lot off Alameda Dr.
October 16 Sat 1 to 4 Plant 5 street trees. Meet at 224 Pedernal at the corner of Carlo Dr.
October 23rd Sat 9 am to noon and 1 to 4 pm Plant 36 trees at Santa Barbara Montessori School, 7421 Mirano Dr. Meet in the parking lot A Healthy CommuniTrees event
October 30 Sat 9 am to noon Planting 20 trees by the north side of Storke Family Housing.
October 30 Sat 1 to 4 PM Tree Care at the Devereux Greenhouse, 7975 Falberg Way (not a recognized post office address, contact us for map and directions) maintaining 2000 native and climate appropriate trees
On November 6th 9 am to noon Plant 10 trees at San Marcos High School. , 4750 Hollister Ave, Meet in the rear Hollister Avenue parking lot northwest of the tennis courts.
Nov 6 Sat 1 to 4 pm Plant 19 trees at UCSB east of Los Carneros in conjunction with the Cheadle Center for Biodiversity and Ecological Restoration (CCBER). Meet in the Mesa Dr. parking lot west of Los Carneros and Mesa Dr.
Litter Pickup
Roadside trash collection in the

Goleta area

on the 2nd and 4th Saturdays. Trash grabbers and bags provided by the City of Goleta. Call Don and Judy Nason 964-4895 to RSVP
Graffiti Removal
Call 964-7117 to participate in graffiti removal and to report incidents in your area

as soon as you see it.
---
Oaks along Cathedral Oaks Continues in September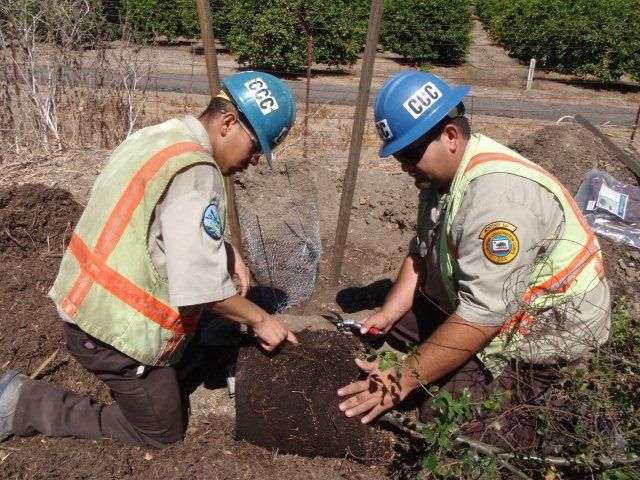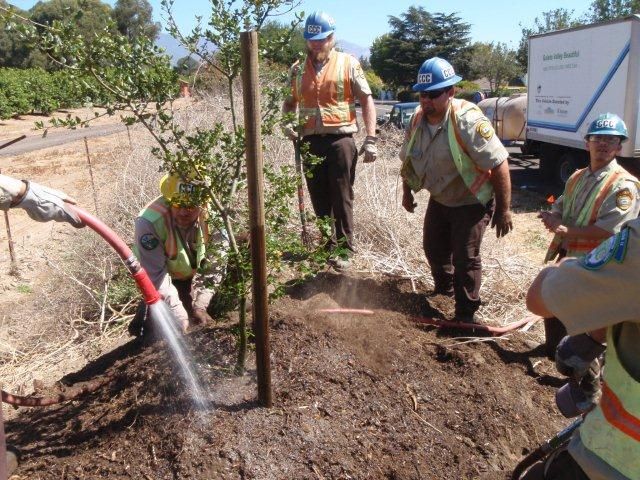 In September, California Conservation Corps crews and Goleta Valley Beautiful arborists added 50 new Coast Live Oaks to the street tree inventory along Cathedral Oaks Road from Camino Laguna Vista (near La Patera) west to just past Los Carneros Road. The native trees, all grown at the Goleta Valley beautiful Devereux Greenhouse and Growing Grounds, are the next generation of trees to line Cathedral Oaks. The Monterrey Pines that have graced the road for over 50 years are declining due to disease and insect infestation. The replacement trees should last longer, possibly hundreds of years.
The CCC crews from Santa Maria are also coming down regularly in dry months to help water the trees using a different array of portable tree irrigators including Treegators, Ooze Tubes and Arbor Rain. Thanks to Kitson Landscape Management, Inc for the continued use of their 1000 gallon water trailer.
---
Project Learning Tree Professional Development Workshop for Teachers October 21st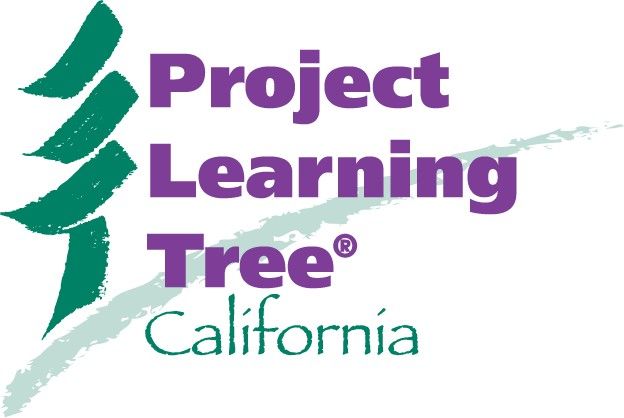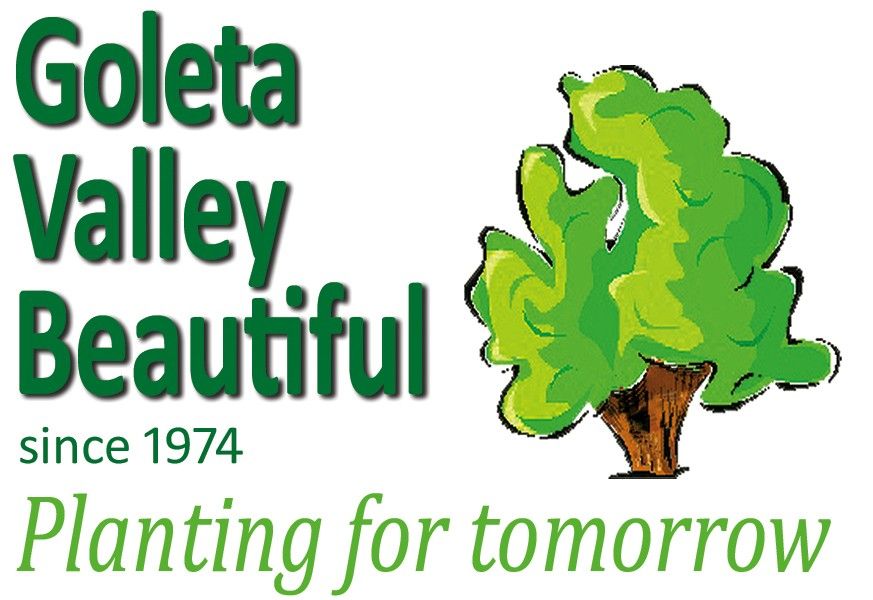 Registration is now open for an October 21st Professional Development Workshop featuring Project Learning Tree. Project Learning Tree (PLT) is a source of interdisciplinary, hands-on instructional activities designed to increase students' awareness of the world around them. Participants will learn how to use this award-winning environmental education (EE) program in grades Pre-K to 8. The workshop is open to any K-6 teacher in Santa Barbara, San Luis Obispo and Ventura Counties. The workshop will take place on Thursday, Oct 21, 2010 from 7:30 AM – 12:30 PM at the Goleta Unified School District Conference Room, 401 N. Fairview Ave. in Goleta.
Pre-registration is required as the class is limited to a maximum 20 participants. There is no cost for the workshop thanks to our sponsors the Towbes Foundation, and related supporters the Goleta Union School District and the Central Coast Urban forest Council. Registered attendees submitting approved forms from their District are eligible for up to $110 reimbursement for substitutes.
The workshop will include:
An overview of the PLT program – 98 activity guides
An orientation to how these EE materials address California standards and education reforms
Time to practice PLT activities and meet with other educators interested in EE
FREE copies of the PLT activity guides and additional materials to help you add "EE" to your curriculum or program
For more information on PLT visit: www.plt.org. To register, email your request to kennethknight@cox.net. For questions call 685-7910.
---
September 2010 Accomplishments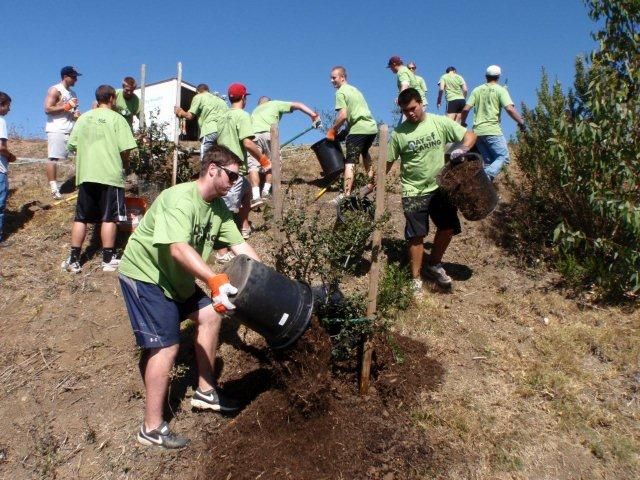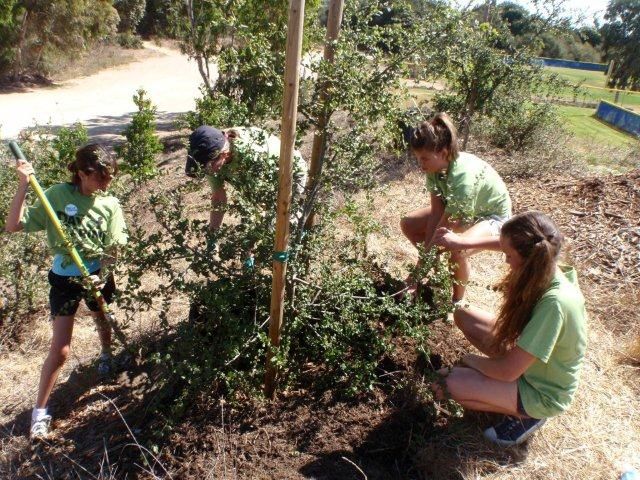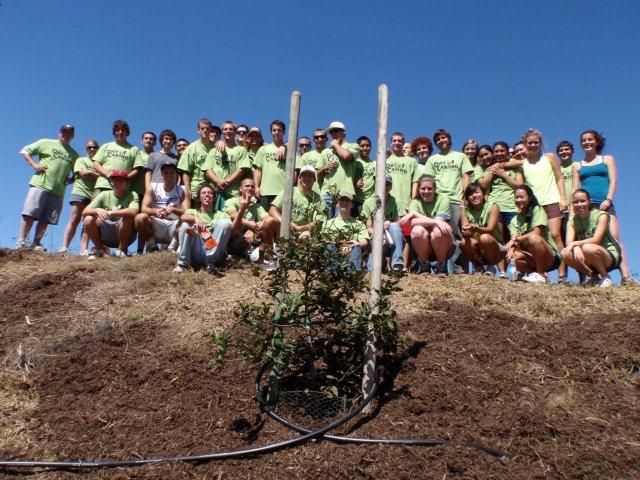 See website for additional photos www.goletavalleybeautiful.org
Date Event Volunteers Service Hours Trees Planted Trees Maintained
Sept 1 Wed all Watering, root diverter installation-CCC 0 0 2-R 103
Sept 1 Wed all Root Shield Installation – CCC 0 0 0 0
Sept 11 Sat AM Root Shield Installation 2 9 0 0
Sept 11 Sat PM Root Shield Installation 1 3 0 0
Sept 13 Mon all Site preparation 0 0 0 0
Sept 14 Tues all Watering – CCC 0 0 0 50
Sept 14 Tues all Cathedral Oaks W. Camino Laguna Vista 0 0 38 0
Sept 15 Wed all Cathedral Oaks W. Camino Laguna Vista 0 0 12 0
Sept 16 Thurs all Cathedral Oaks E. of Windsor 0 0 20 0
Sept 18 Sat all Root Shield Installation 7 15 0 0
Sept 25 Sat all Day of Caring – Dos Pueblos High School 171 550 12 125
Sept 25 Sat AM Day of Caring – Devereux Greenhouse 79 239 0 0
Sept 29 Wed AM Creek Week – La Goleta 0 0 5 0
Totals 260 816 87 278
The Cambridge Church trash collection crew collected 1.5 bags of trash with 5 volunteer hours this month bringing the 2010 totals to 77 bags and 157 hours.
-Volunteer groups participating in September tree care included: UCSB and Goleta Valley Beautiful
---
Goleta Valley Beautiful News Briefs
- Science Night and School Contact Volunteers needed – GVB would like to establish a contact at each Goleta Valley School to assist in communication about tree care on campus, and to involve students in educational programs such as Science Night and Arbor Day events. Upcoming Science Nights include October 21 at Kellogg Elementary and October 28th at La Patera. If you would like to be a school contact person for GVB, please call 685-7910 for details.
- On line donations and membership - Everybody is doing it except Goleta Valley Beautiful members. Our on line membership and donation tools have not been well used. Our supporters have preferred the old fashioned method of using the US mail. If there is a way we can make our on-line process more user friendly, please let us know. FYI, thanks to all the recent membership renewals. Please note we operate under a calendar year membership.
- GVB Board changes meeting days an times – After many years of meeting on the first Friday of the month at 7 AM, the GVB Board has decided to change the meeting time to the first Wednesday of the month from 6:30 PM to 7:30 PM, at the Sexton House first floor meeting room at Pacifica Suites.
- GVB Website changes – Logan Franken has further updated the Google Earth map of GVB planted trees at our local schools. Check it out under our Education section at our website and let us know what you think of this work in progress. We'll also be adding some videos of past projects and educational programs. Let us know if this works for you, and we can develop some made to order videos on your favorite topics.
-Works in Progress - We'll be announcing soon the date for the Project Learning Tree workshop, the date for the next Urban Forest management Plan public information meetings, and the completion of the Hind Foundation funded improvements to the Devereux Greenhouse. Good things take time to complete.
- - Honor Trees Are a Great Way to Remember Loved Ones: In addition to our Dos Pueblos High School Honor Grove site, GVB can also plant Honor Trees on any private sites as well as public. Any trees planted on private property require someone to assume responsibility to provide ongoing maintenance. For more information, call 685-7910.
---
New Street Tree Program Requests to be grouped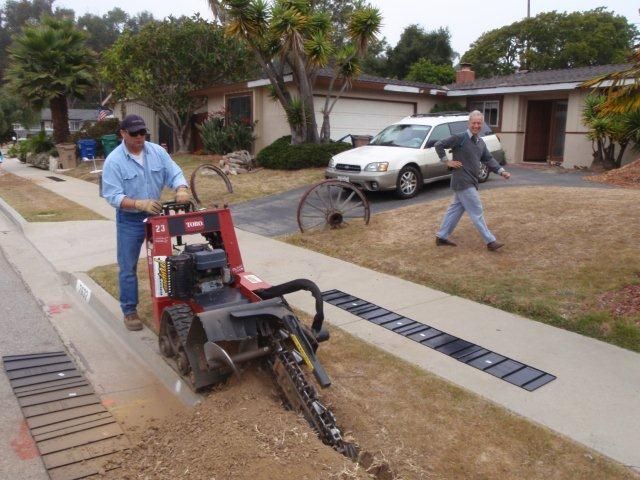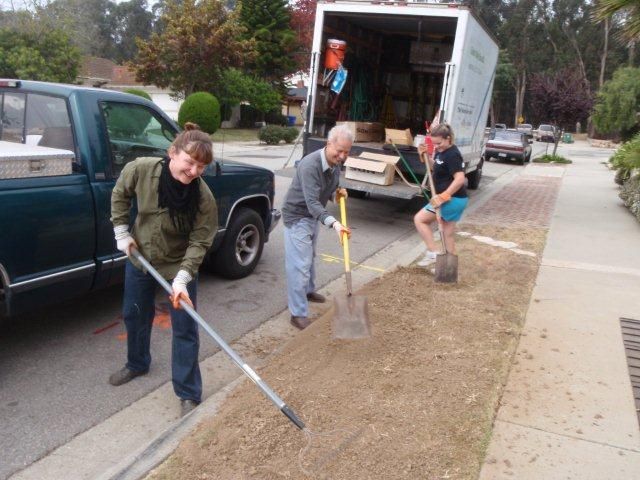 The time and expense of installing root diverters in parkways, a City and County requirement, is impacting the manner in which Goleta Valley Beautiful can respond to requests for new trees. Root diverters are not eligible for grant funding because they do not contribute to the health of the tree. In order to keep our costs down, we will be grouping new tree requests in batches of 10 trees or every 3 months, whichever comes first. We have to rent a trencher to install the rootshields and it requires a special contract laborer to operate the equipment. At our best, we can install 20 eight foot linear root diverters in one eight hour day, one eight foot section for the curb side and one eight foot section for the sidewalk side of each tree. Then we return to install the trees on another day. The City of Goleta also requires a two week advance notice when submitting an encroachment permit request, which is required for all tree plantings.
Goleta Valley residents can receive a free street tree through the Green Trees for the Golden State program through the California Department of Forestry and Fire Protection. The property owner will be asked to water and monitor the tree for the first two years of its establishment. 7 Santa Barbara Shores residents will receive free street trees in October through GVB fund raising programs and a grant from Cal Fire.
Why Santa Barbara Shores area? Because Santa Barbara Shores resident Jeff Haight spread the word around his neighborhood encouraging treeless residents to take advantage of this limited time opportunity.
In order to prepare for November tree plantings, all requests for new trees should be submitted by October 22nd. Sites will be evaluated on a first come, first serve basis. If we do not have 10 tree requests by Oct 21st, we will hold onto all outstanding requests until November 19th.
---
New Interns for the Devereux Greenhouse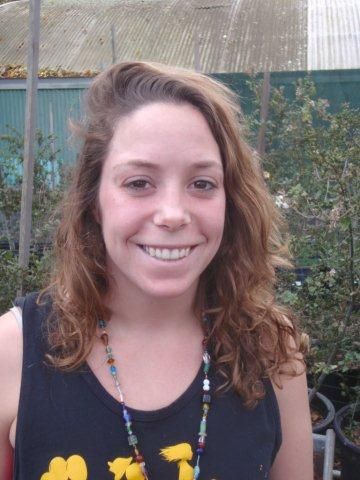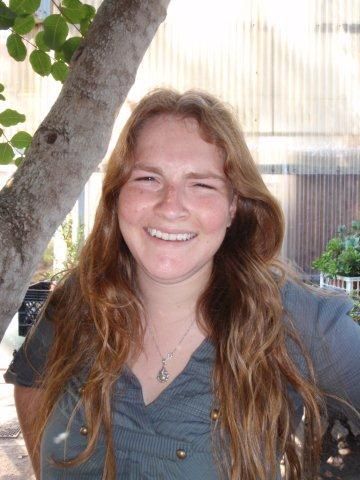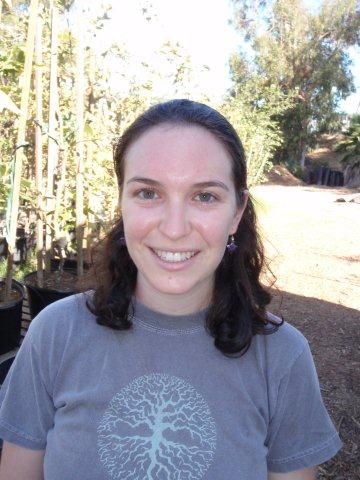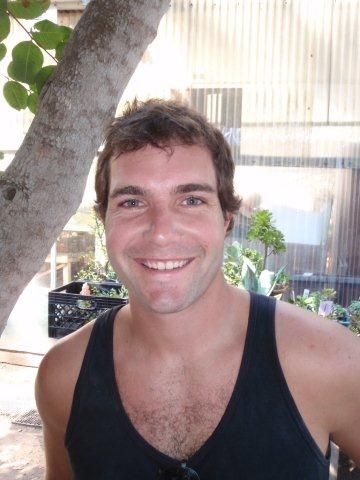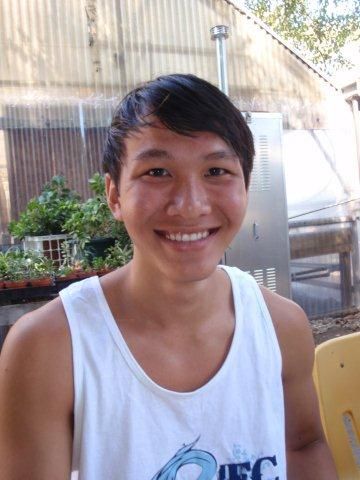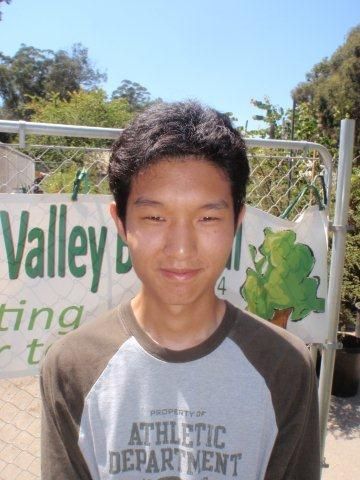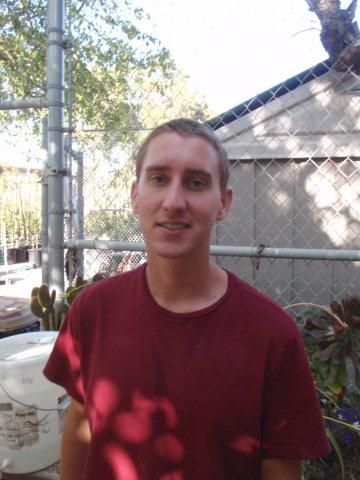 New fall interns funded through a generous grant from the UCSB Coastal Fund include the following UCSB students; Alan Krespan, Mark Pollack, Bianca Pisano, Cristy Caye, Maureen Isaacs, Nicholas Koukousakis, Minh Tran, returning summer interns David Kim, and Justin Gayle, and Santa Barbara City College volunteer intern Kimmy Boydston. They will be will us through December helping our trees grow and thrive.
---
Free trees and treegators - Goleta Valley Beautiful offers a free treegator (portable tree irrigator) upon request from any GVB donor member for the care of their trees. Treegators hold 20 gallons of water and it is a convenient way to put the correct amount of water on your trees each week. GVB also offers to our members a variety of free native trees for your own property including Island, Valley and Coast Live Oak, White Alder, Black Cottonwood, Sycamore, Torrey Pine, Redbud, Catalina Cherry, and other assorted trees. Call us for further information at 685-7910
---
Goleta Valley Beautiful Wish List
Thanks to Goleta Home Depot for providing a substantial discount on the purchase of 40 gloves, and for generous discounts from West Covina Nurseries, Crop Production Services, Channel City Lumber, and numerous other local merchants. Please call GVB at 685-7910 if you can help with acquiring any of the following items, new or hardly used:
Non-chocolate granola bars - $15 for a box of 48
Folding pruning saws - $25 each – we need up to 35
By Pass pruners - $25 each we need up to 20
Non-kink 5/8 – ¾" garden hose, 50'/100' lengths - $20 each
15 & 25-gallon containers - $4 - $5 each – hundreds needed
8' round tree stakes - $3 each – hundreds needed
6' square nursery stakes - $4 each – hundreds needed
Copier paper (recycled preferred) – 8 ½ x 11 – 40 reams needed
Wood chips for driving on – want a place to dump your load?
Mccleods – five needed for weeding - $50 each
Spade shovels (fiberglass preferred) - $20 each – 30 needed
Compost – we can't make our own fast enough
Outdoor shelves/cabinets (something that doesn't rust)
Trencher – to install 2' deep root shields
Compressor – for operating the equipment listed below
Stump grinder - for removing old stumps so new trees can be planted
Jack hammer – for removing concrete so trees can be planted
Black plastic – heavy duty roll - $100+
Storage shed - $750+
Permanent GVB Office - Priceless
Support our Supporters
---
If the hyperlink does not work, you can cut and paste th e link into the address area of your browser. Your comments to kennethknight@cox.net will help us build a better communications link. To remove your name from the monthly e-mail newsletter list, please reply to this e-mail with the word 'remove ' in the subject.
---