It Takes Two Years to Plant a Tree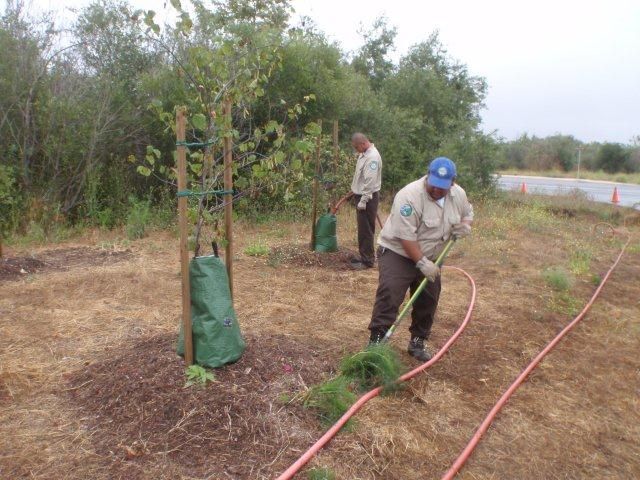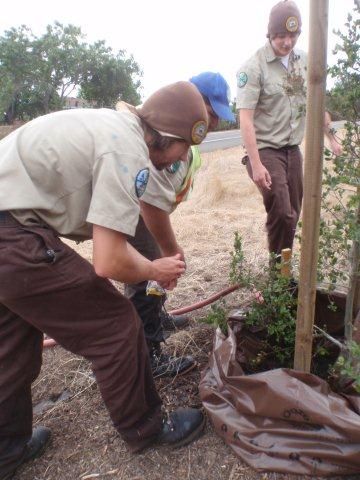 California Conservation Corp crews are assisting GVB in watering and weeding approximately 200 trees planted during Stimulus Grant funded and other GVB tree projects. While everyone likes to plant new trees, it takes about two years for new trees to get established. Despite our rather cool summer, regular watering of all new trees, including our natives, is necessary during the six months of no rain. Continuing tree care is necessary to keep our urban forest growing.
Most student volunteers are out of town during the summer, so we appreciate the good work of UCSB summer interns, CCC crews and occasional traveling volunteers from Vandenberg Air Force Base to keep us green.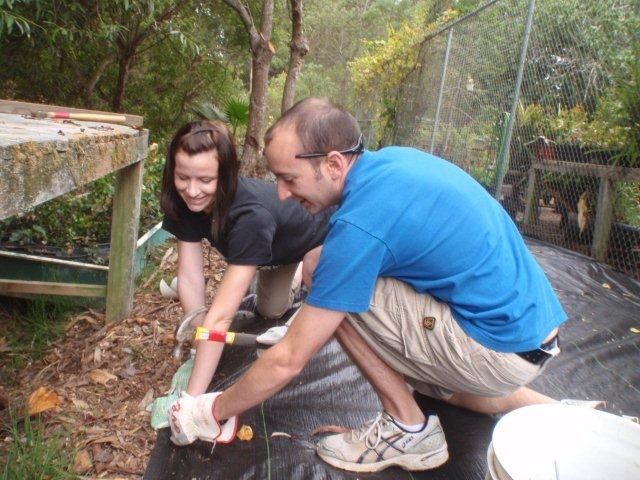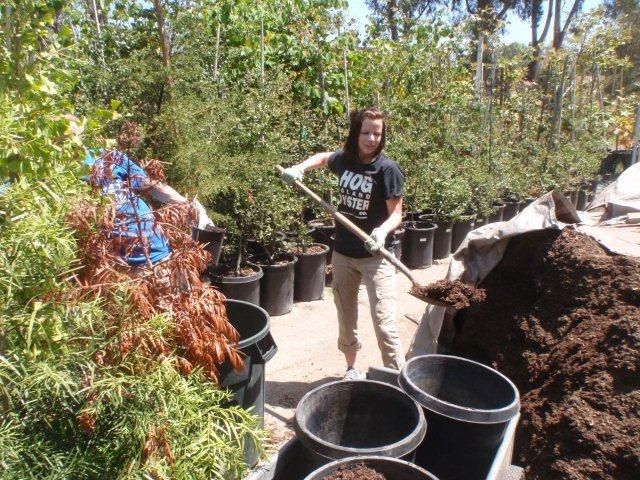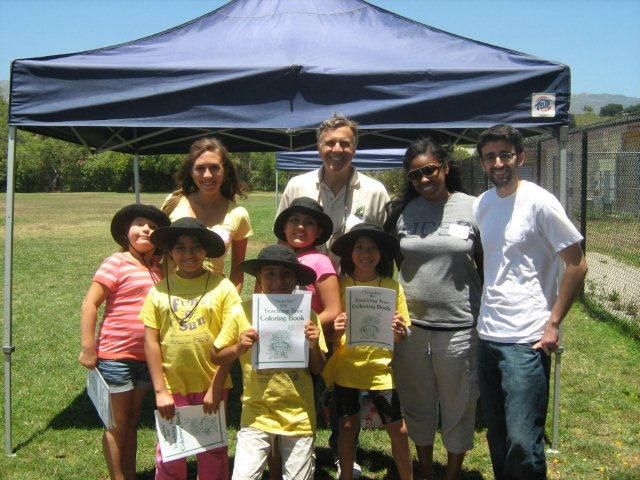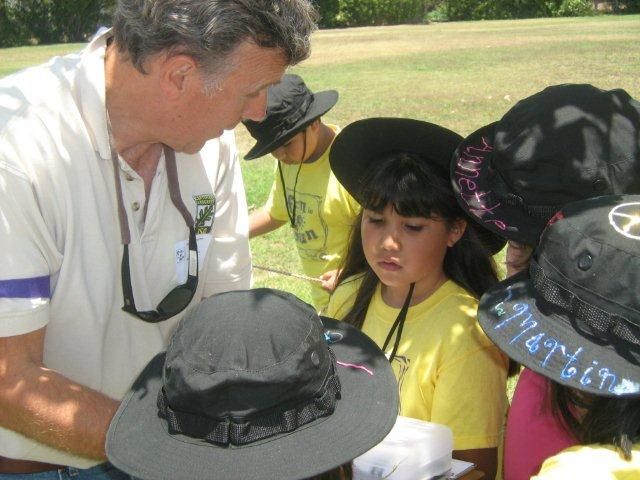 See website for additional photos www.goletavalleybeautiful.org
Date Event Volunteers Service Hours Trees Planted Trees Maintained
7/1 Thursday Goleta Valley JH Lunch Bunch 1 3
7/6 Tuesday ARRA Watering 120
7/10 Sat AM Tree Care – Dos Pueblos 5 15 50
7/17 Sat AM Greenhouse
7/24 Sat AM Greenhouse 3 9
7/31 Sat AM Greenhouse
Totals 9 27 0 170
The Cambridge Church trash collection crew collected 9 bags of trash with 14.5 volunteer hours this month bringing the 2010 totals to 67 bags and 132 hours.
-Volunteer groups participating in June tree care included: Dos Pueblos High School, US Air Force 533rd TRS and Goleta Valley Beautiful .
-Sponsors for these events included: American Recovery and Reinvestment Funds through California ReLeaf, UCSB Coastal Fund, the Hind Foundation, Devereux of Santa Barbara, Santa Barbara Foundation, Beautify Dos Pueblos, Santa Barbara Secondary School District, City of Goleta Community Services Department, Goleta Union School District, and hundreds of GVB donor members.
---
Goleta Valley Beautiful Wish List
Please call GVB at 685-7910 if you can help with acquiring any of the following items, new or hardly used:
Folding pruning saws - $25 each – we need up to 35
By Pass pruners - $25 each we need up to 20
Non-kink 5/8 – ¾" garden hose, 50'/100' lengths - $20 each
Leather gloves - $2 each
Non-chocolate granola bars - $15 for a box of 48
Outdoor shelves/cabinets (something that doesn't rust)
Trencher – to install 2' deep root shields
Compressor – for operating the equipment listed below
Stump grinder - for removing old stumps so new trees can be planted
Jack hammer – for removing concrete so trees can be planted
Copier paper (recycled preferred) – 8 ½ x 11 – 40 reams needed
Wood chips for driving on – want a place to dump your load?
Spade shovels (fiberglass preferred) - $20 each – 30 needed
Compost – we can't make our own fast enough
15 & 25-gallon containers - $4 - $5 each – hundreds needed
8' round tree stakes - $3 each – hundreds needed
6' square nursery stakes - $4 each – hundreds needed
Black plastic – heavy duty roll - $100+
Storage shed - $750+
Permanent GVB Office - Priceless
Support our Supporters
Please mention to our supporters how much you appreciate their support of Goleta Valley Beautiful. You can find the list of our donor members at http://www.goletavalleybeautiful.org/Membership.asp and those who have supported our Stewards of Goleta Valley fundraising campaign. Thanks to Enerpro for joining our group of Business sponsors.
---
If the hyperlink does not work, you can cut and paste th e link into the address area of your browser. Your comments to kennethknight@cox.net will help us build a better communications link. To remove your name from the monthly e-mail newsletter list, please reply to this e-mail with the word 'remove ' in the subject.
---